Discover more from Unconditionally Human
Your guide to the startup founder journey: embracing the CEO role or making a thoughtful decision to step down with clarity and purpose.
What are you meant to be doing?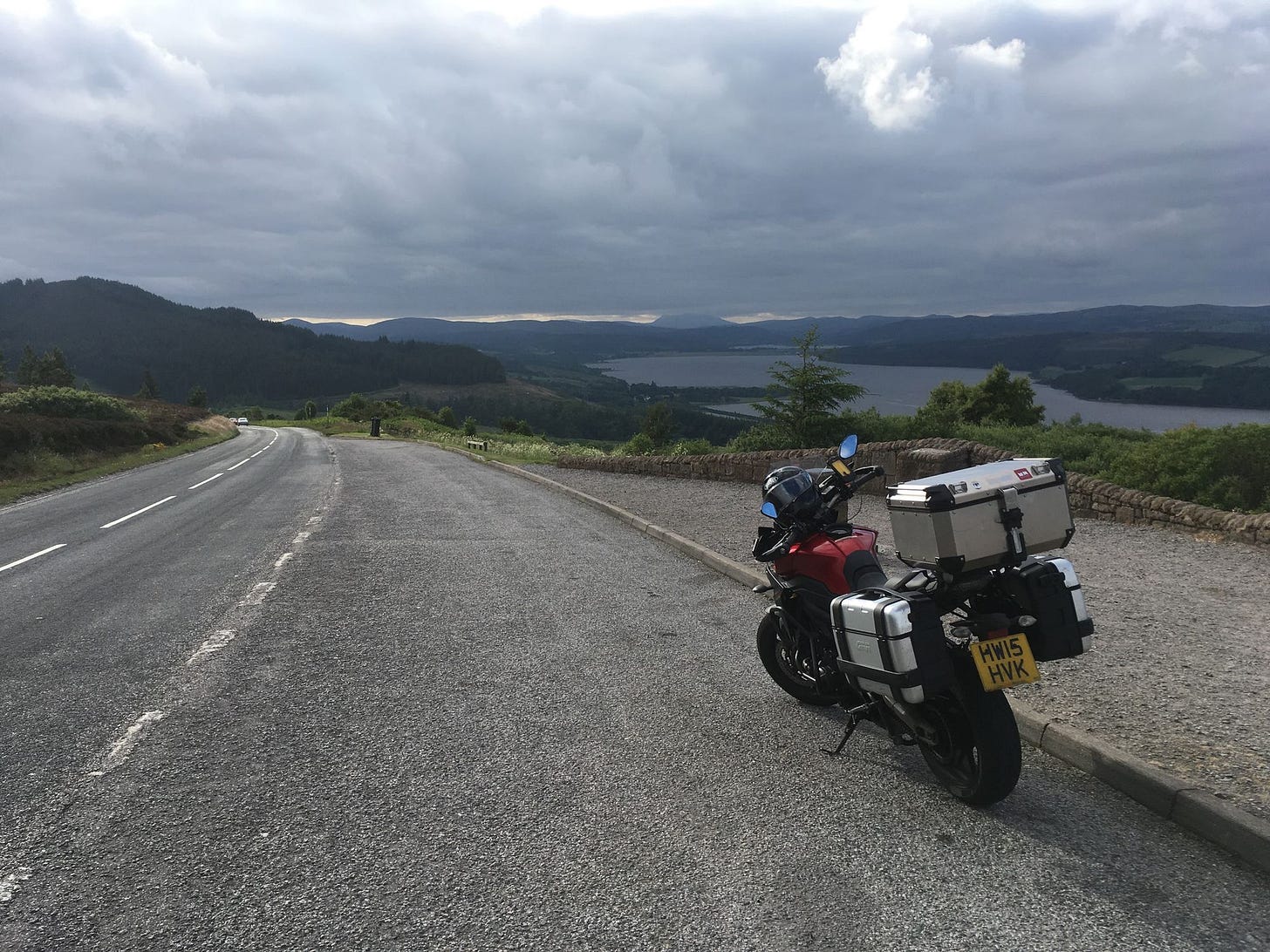 As a coach and a former CEO of a venture-backed business myself, I guide startup founders through the critical transition from founder to CEO as their startups scale — or help them exit gracefully with a renewed sense of purpose and peace of mind. Taking your seat as a CEO is not a path suited for every founder, but for a business to grow, founders must evolve alongside it.
In this issue:
A essay on how to think about what you're meant to be doing

Peer group for CEOs in transition

Beta readers group for my book on CEO transitions
---
When working with founders, I am curious about their circumstances: their financial goals, their family commitments or stress levels, but I'm also curious about what they feel they are meant to be doing right now.
I'm unashamedly spiritual about it. We habitually feel as if we're masters of our destiny, and to an extent it's true, of course. Choices we make lead to consequences we experience.
And yet it's not the whole story. We're also unique individuals, with our unique conditioning, skills, hopes, dreams and desires. Like waves in the ocean, we're simultaneously unique and alike. Our uniqueness meets our life circumstances, resulting in an unrepeatable expression that we experience as a self and call "I". Whatever we feel we choose to do, there's also a much stronger force of life that's working to express itself, whether we want it or not. We are not nearly as separate from the rest of life as we usually feel we are.
In stillness of meditation we notice that even when we resolve to do nothing for the duration of the sit, not even watch the breath, there are still thoughts, moods, impulses, desires and experiences present. We're unfolding in every moment whether we want it or not, just like a flower is growing and changing every second.
Ben Horowitz said it much more succinctly in his book Hard Thing About Hard Things:
When I work with entrepreneurs today, this is the main thing that I try to convey. Embrace your weirdness, your background, your instinct. If the keys are not in there, they do not exist.
What is trying to express through you? Allow yourself to forget what you think you want or need for a second. What work are you meant to do in this world? What is trying to be born through you?
What is trying to express through you?
It's a scary question to ask, because there's a chance that the answer won't look like "the CEO of my startup". And yet it's an indispensable question, because to live a good and fulfilled life we must be aligned with what's trying to express itself through us. To be a great CEO you need to feel, deep down, that that's exactly what you're meant to be doing right now.
It may still feel unbearably difficult at times. I think of one of my clients, a bootstrapped founder, who's well familiar with the difficulty of getting a SaaS company off the ground without investment. When we meet during times when it's particularly difficult for him, I notice that he'd rather be anywhere else in the world but in his CEO chair, and yet he wouldn't trade his role for anything.
Like an Olympic athlete pushing past any point of exhaustion and yet choosing to compete in the Olympics, he feels the pain and chooses to face it anyway. Just because you feel like you're meant to do this work doesn't mean it will be an easy ride.
I believe that every CEO facing this question knows the answer deep down. Instead of being found, it needs to be heard. That answer will be whispered in quietness, when the voices of pain and ambition quieten down, as it happened to me as I was sitting by the side of a river in Scotland.
The moment was perfect as it was
One of my most memorable holidays when I was a CEO was a solo motorbike trip along the coast of Scotland, followed by a meditation retreat. One day, somewhere deep in the beautiful Scottish countryside I was sitting by a lake watching ducks play in the water when a simple realisation struck me: I don't have to fight, strive and achieve to be happy. That moment was perfect as it was. I watched the clouds, the birds, I noticed a slight feeling of hunger and I was perfectly ok with it all. I was complete.
A couple weeks later I was sitting opposite my coach in London, trying and failing to explain how right that moment felt and how wrong it felt to be back to my job. It wasn't simply about being idle, or having rest, it was deeper than that. In that moment I was much more aligned with who I am, deep down, than when I ever was as a CEO.
What did I need to learn?
What was the message there? What was the lesson I needed to learn from that experience? I could feel that it's incredibly important that my inner being is aligned with what I do. Furthermore, my work must be an expression of me as a person to be good. It's not enough for the work to be objectively good, it needs to align with who I am for me to feel like I'm in a flow, gliding down the slopes.
Elizabeth Carlson wrote this poem, shared with me by another coach, that stayed in my memory ever since:
Don't waste your time on earth doing the work of others.
Do your own work.
The sweat of your soul,    

The lightness in the center of your heart will tell you when you are on course.
The swiftness of your breath will slow to match the tidal pull of moonlight.

You will ski effortlessly down the slope of each day calling your own name softly to the trees.
I so wanted to ski effortlessly down the slope of each day, but my work felt anything but. To confuse things, the feedback from my chair and the board was generally positive. Not that I was perfect as a CEO, but I seemed to be doing a good job. Sadly, I rarely felt this way on the inside
Over the years I learned that the voice deep inside my soul that I heard in Scotland has a very quiet and calm demeanour. It's not tainted by the drive of adrenaline, which tells me that I am strong enough to go through the pain of entrepreneurship. It's not distorted by the voices of fear, which tell me that it's too difficult, too unpredictable, too nauseating. That voice is calm and grounded, and it says in a very matter-of-fact way, without trying to persuade or cause drama: you are meant to be doing this right now. Or maybe it says that you definitely aren't.
Either answer is fine. In fact, it's great news regardless of what the answer is because it offers clarity that we need to move forward.
This feeling of calm, grounded, matter-of-fact clarity is what you are looking for if you're starting to contemplate the big question of what you are meant to be doing. This feeling is different from adrenaline-fuelled excitement or fear-driven anxiety. It's an inner calm that allows you can weigh up different options, and feel at peace with whatever conclusion or action you come to.
So, what are you meant to be doing?
---
Startup CEOs in transition peer group
Nearly every startup CEO thinks about stepping down at some point. Yet, almost everyone faces these two questions in solitude, because admitting that you're considering leaving your business is still taboo:
How can I decide to step down?

How do I prepare the transition?
I'm building a peer group of startup CEOs where we'll explore these questions together. This is for you if you are:
A startup CEO trying to decide whether to step down

A startup CEO preparing the transition to a new CEO
Here's how it works:
Meeting bi-weekly for 90 minutes

No advice giving, only sharing experience to see how others are navigating questions that torment us

Strict confidentiality expectations

No more than 5 founders and me as a coach and facilitator

Join and drop off at any point

Monthly fee invoiced discreetly (so that your finance team doesn't know you might be considering stepping down)
If you are interested in joining, drop me a line on evgeny@evgeny.coach. And if you know someone who might need this, forward this to them, they'll say thank you.
---
Become a beta reader of my book
I'm writing a book on Startup CEO Transitions, helping startup founders decide whether to step down as CEOs and if so, have the best possible transition to a new CEO, because they have only one shot at getting it right.
In fact, the essay above taken from the book draft.
The draft is embarrassingly rough, which is why I'm looking for beta readers to give me feedback on it and shape the direction of the narrative. Massive thanks to Sara, Anatolij, Sam, Simon and almost 20 others who already signed up. Your comments and contributions have been invaluable so far!
Needless to say, you'll get a signed copy from me when the book is finally out with your name being acknowledged there :)
Email me on evgeny@evgeny.coach if you'd like to get involved!